GP Engineering trailers are designed and built in New Zealand. Engineering expertise, innovative concepts and high-quality components ensure our boat and jetski trailers are superior to all others.
Standard Skids or Multi-Roller Options
Our dipped galvanized steel trailers come standard with skids which are recommended for inclined launch sites and ramps. For flat launching areas we recommend installing multi-rollers.
Ultimate Hull Support
Unlike "cookie-cutter" mass produced products GP Engineering trailers are designed to complement the Wavebreak, providing superior support to the boat's hull while ensuring smooth towing and easy handling.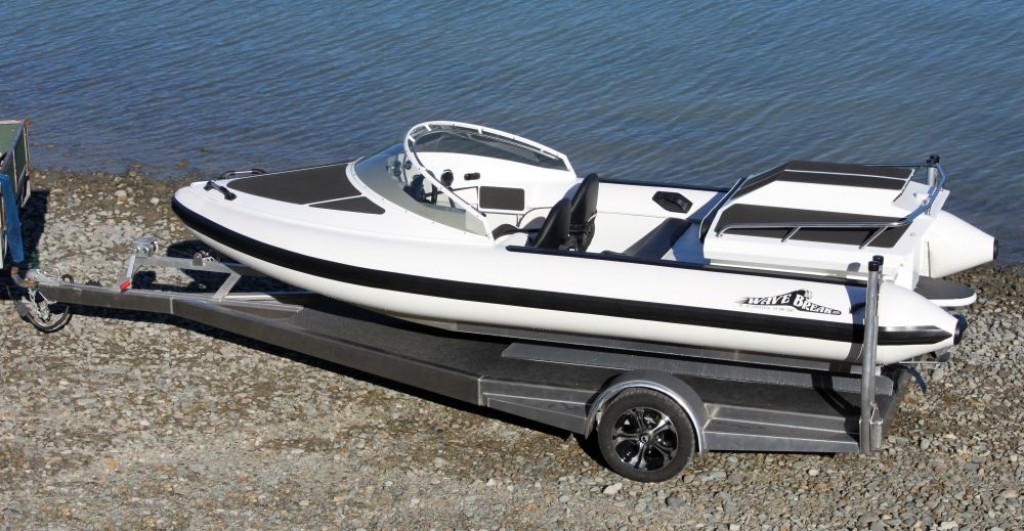 Full Alloy Deck Provides Extra Protection
Our stylish alloy trailer not only protects your hull from road debris but also showcases your craft. Built with the same attention to detail but with an extra dash of zing!
Custom Boat Trailers for Other Makes
One-Off Designs for Special Needs
We custom design and build one-off trailers to suit special requirements. Contact us to discuss your needs.
Motorized Boat Trailers Designed and Built By GP Engineering Ltd.
For launching in tricky spots
GP Engineering's motorized driveable boat trailer enables access to areas that are inaccessible to cars, ATVs, tractors, trucks and other vehicles.
Alloy Jetski Trailers Designed and Built by GP Engineering Ltd of Nelson, New Zealand
Superior Construction and Great Style
Ultimate Hull Protection
GP Engineering's custom-built alloy jetski trailers have no rivals when it comes to superior construction and great style.
We use only the best components to help ensure your craft is well-protected without compromising looks!
Designed for harsh road conditions our alloy trailers feature full marine-grade alloy decks to protect hulls from stones and other road debris.
Our Standard is Exceptional
No Compromises - All Top Quality
Standard Features Include
Galvanized Springs, Axles & Cradles
3 to 1 Winches
Adjustable Trailer Couplings
Non-corrode Mudguards and Flaps
Submersible LED Lights
12" Alloy Wheels with Marine-sealed Bearings
Parallel Hull Support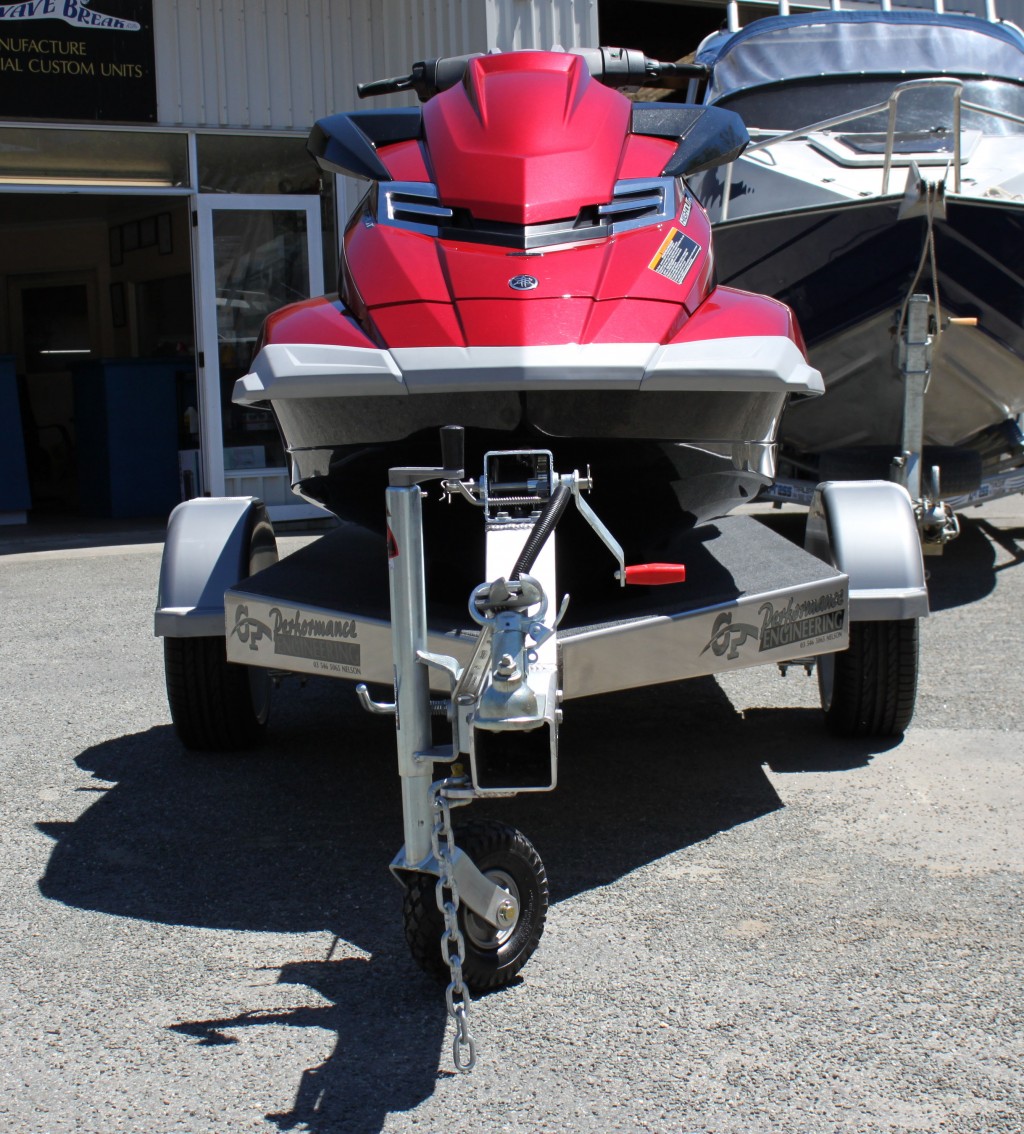 Vital for Towing
Parallel supports ensure your jetski sits straight and even on the trailer's skids.
Easy Launch and Retrieval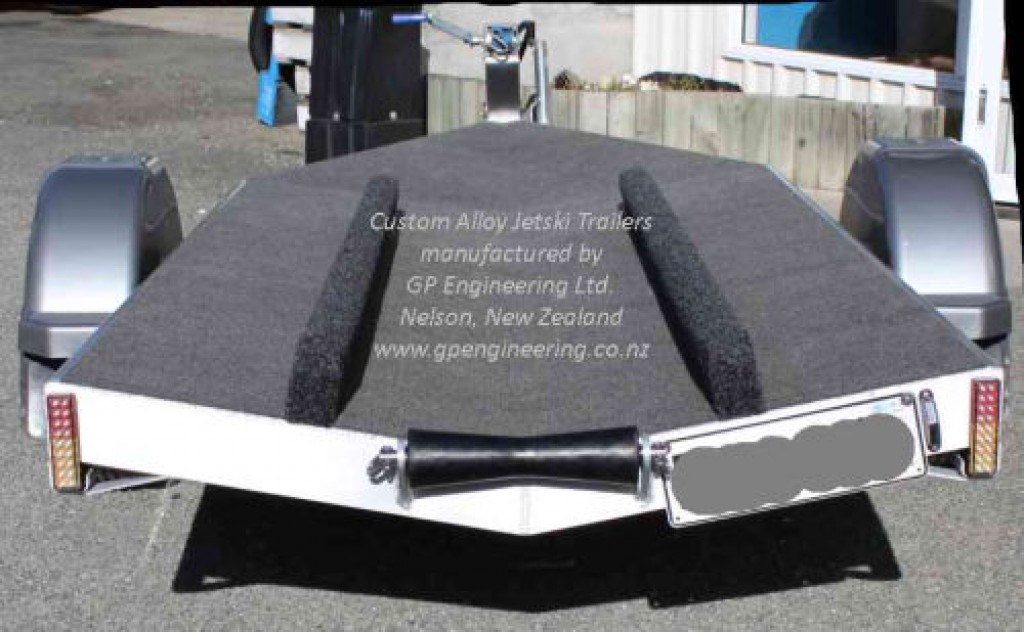 Drive-On / Drive-Off
GP Engineering's jetski trailers are designed for easy launch and retrieval. Low height and self-centering rollers enable drive-off / drive-on capability without risking damage to your ski's hull.
Custom Built and Colour Matched
Pure Style
We build jetski trailers to not only protect your investment but to showcase it as well. Marine-grade carpet and decals color-matched to your craft complete the look and guarantee nods of approval.
Pre-ordering is vital to ensure your ski is beautifully transported right from the get-go!