For Ocean-Going Ships and Other Vessels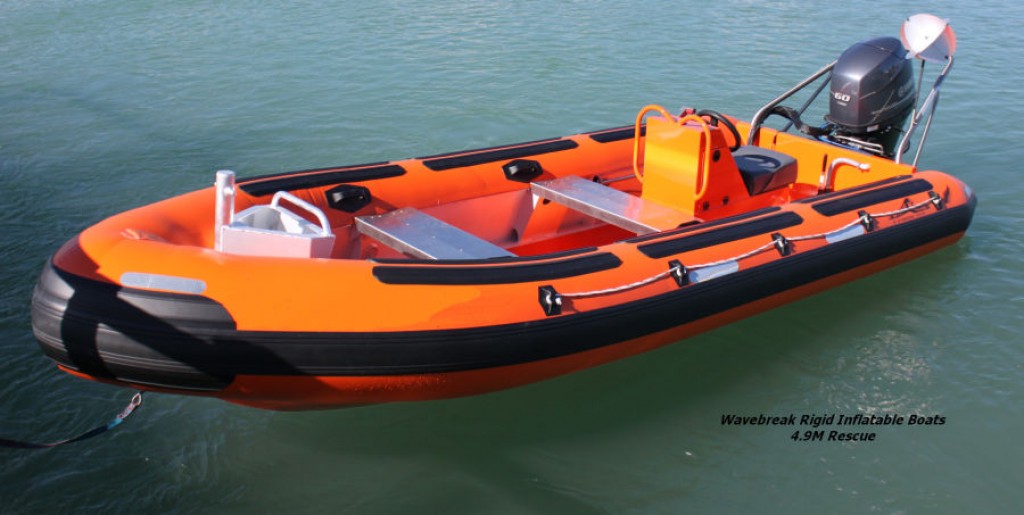 Wavebreaks are built to exceed strict survey standards as administered by Maritime New Zealand and other international organizations.
Survey testing proved the Wavebreak remains stable when flooded, when deflated and when heavily-loaded.
Build certification is available for those who operate under Maritime NZ's Rule 42(A), Maritime Operator Safety System (MOSS), SOLAS and SSM.
4.9M Rescue Boat
Wavebreak Rescue RIBs are built to meet the requirements of Section 5.1 of the International Life-Saving Appliance Code with respect to construction, propulsion, and equipment.