Wavebreak 3.8M equipped with an Outboard Jet Unit
Need a simple, cost-effective way to have a jetboat? Convert your outboard motor by replacing its gearbox with an Outboard Jets unit. Your motor can be converted back to its original state when you are ready to resume regular operations.
Wavebreak Centre-Console Model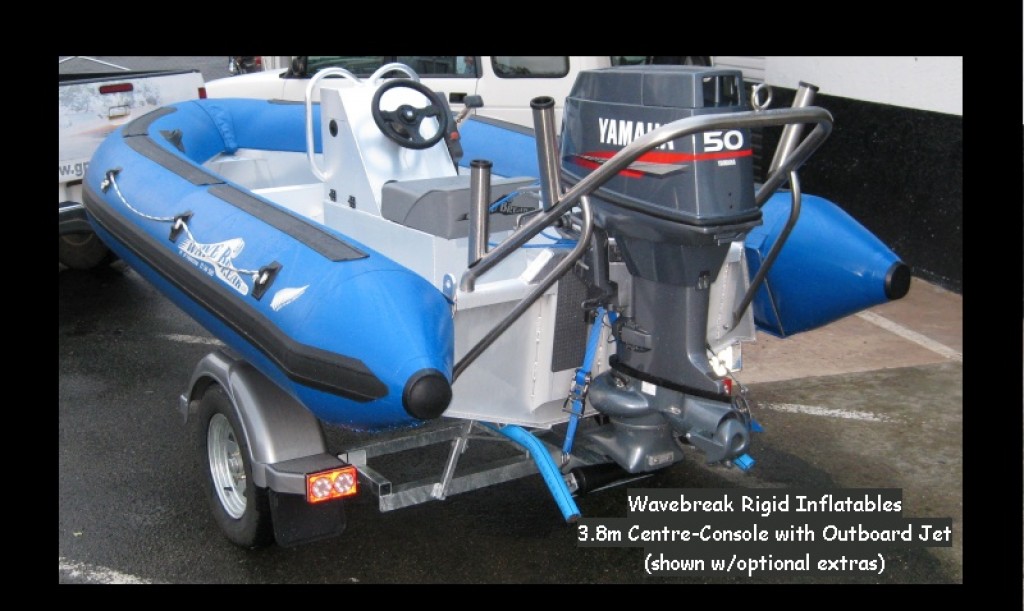 Wavebreak Outboard Jet models let you access waters too shallow for conventional props while still retaining the ability to convert back to deep water mode.
Wavebreak Sport with Outboard Jet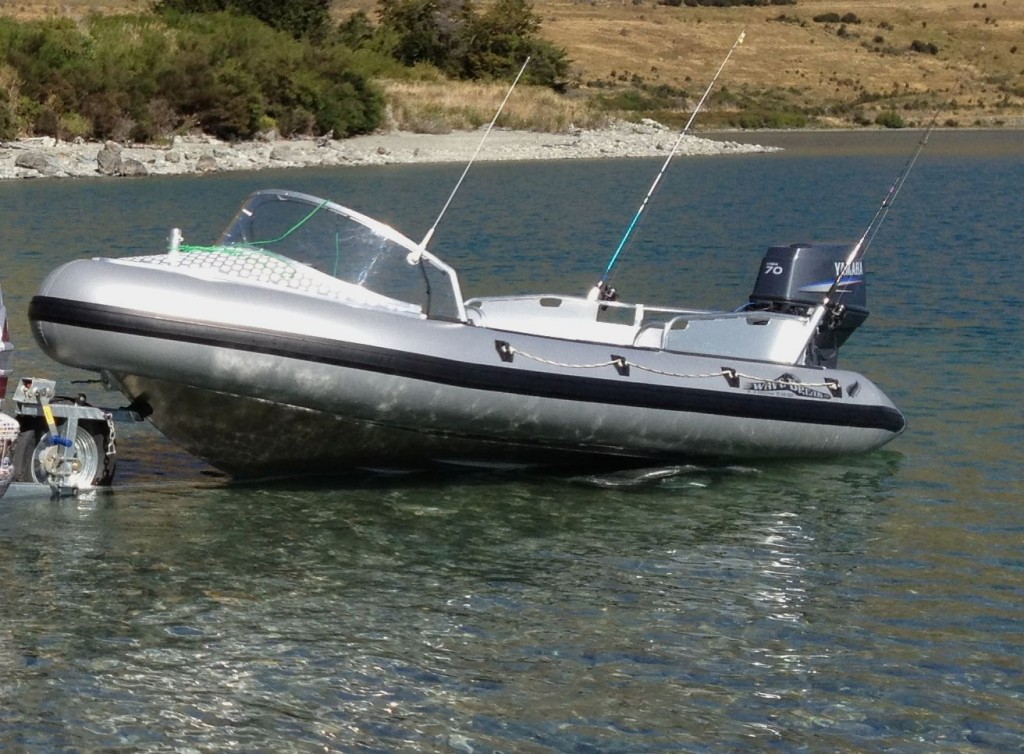 4.5M Wavebreak Sport with Outboard Jet